Portfolio Review Post.
This post is dedicated to my folio review which I just finished about 15 mins ago. Aside from some gramatical and spelling issues, in fact it went so well even with those quite notable issues I still got a A on my portfolio. Betty gave me some exellent pointers on what to do for my submition to Emily Carr.
I decided to do my folio as a mock art book. Betty suggested that if I wanted to send it like that it would work. She said that I should bind it and make it a hard cover so that I could do a painting right on the cover and that way the book itself would be considered a piece of work and count towards one of my pieces.
Anywho I'll show you the cover and some Paintings I did ..... yep getting into the wild world of color I am AND loveN it.
Heres the cover Page.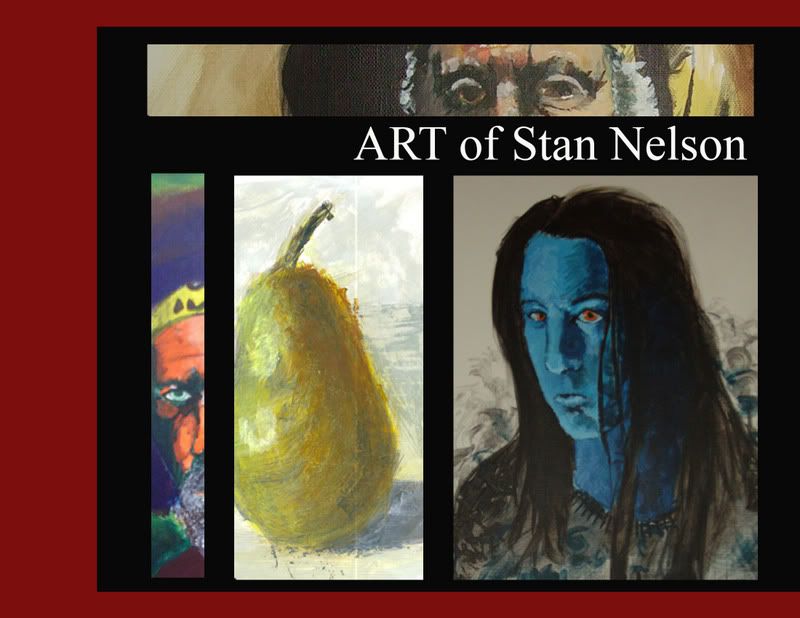 Dez you have blue hair...... well my Face IS blue beat that. Im like one of the blue man crew exept I have hair. WHAhahahahahhahahha .... and other junk.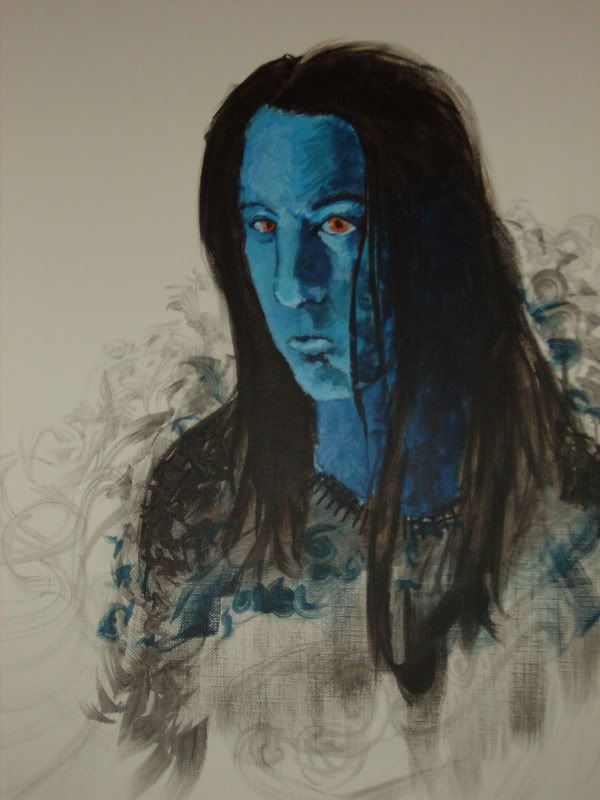 Ive got a Pear ..... two Pears actually.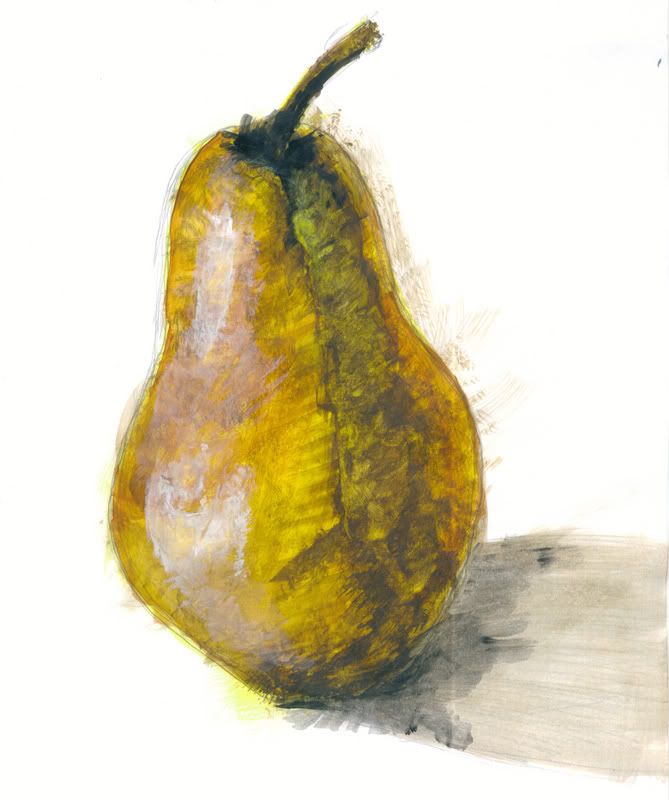 Yeah thats all for now. Looking forward to the staff party tonight.... still got to go by work and firgure out were and when it is again.
Well I hope you are all well. Later.