Will you bite the Hand that Feeds.
Will you chew untill it bleeds
Can you get up off your knees
Are you brave enough to see
Do you want to change it?
Ummm ya listen to some NIN while drawing whoot love em. Heres the snake Demondess I tried to upload the other day.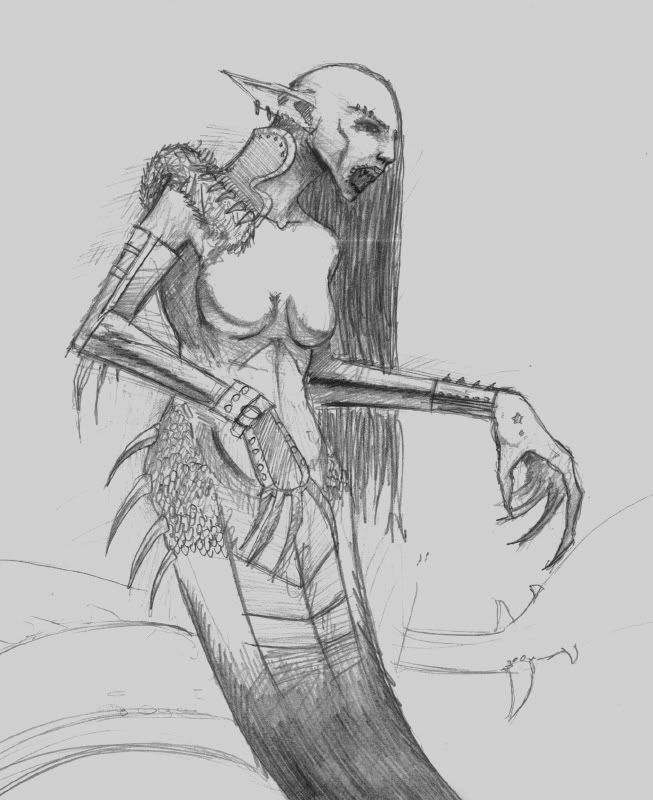 Some Thunderdome chick ... watched Max beyond Thunderdom last week.
Anouther redraw of the Spider Goddess.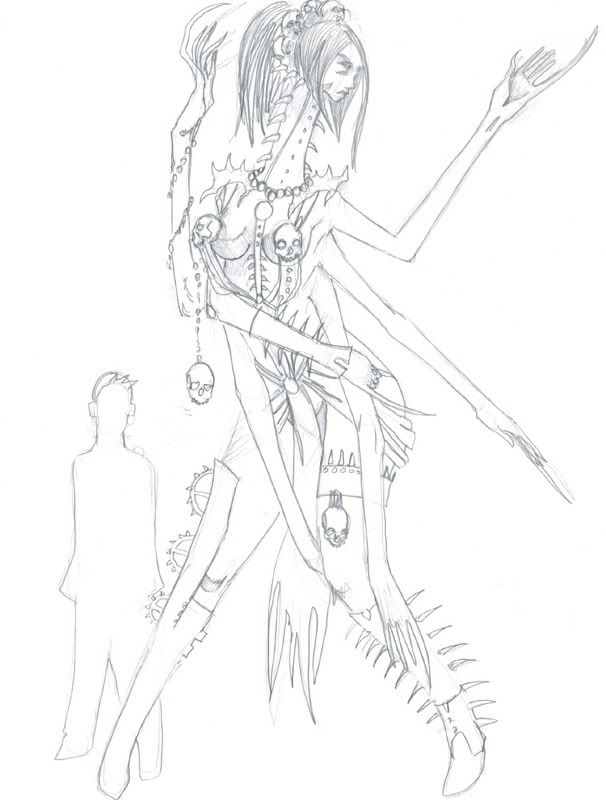 Well thats all for now L8ter.