Led Zeppelin and Left Handed Self Portraits.
Yep spent the night, after a hellish shift at Denny's, listening to Led Zeppelin and sketching. After a couple hours I decided to do a sp with my left hand to see how it turned out and to get the right side of my brain more into the drawing mood. Anyways here ye be.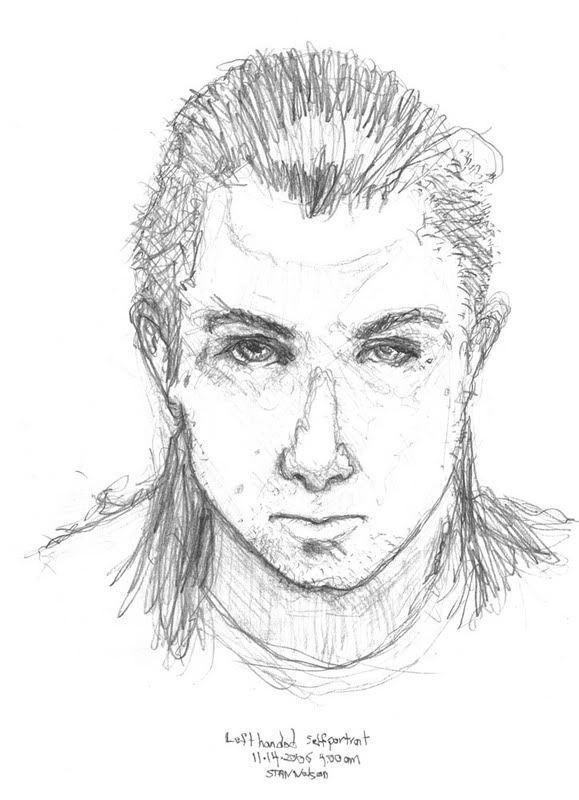 Oh yeah Led Zeppelin ..... RULES!!!!!!! Hellz yeah.
Night all zzzzzzzzzzzzz