Something wicked this way comes...
Halloween is upon us in just under a week * does the happy dance *. Yeah Im super pumped for Halloween this year, Got a crazy party in the works.... this sat night, hope to see alot of you ppl there. I decided to go as a pirate this year, never been a pirate before so i went all out with my costume... even bought a real sword. Ill upload some pics once I get some. Anyway enough ranting ummmm right online sketch book so time to post some pics. Yep.
This one is a Reaper Goddess.. or Demondess whatever.... yeah uber goth chick.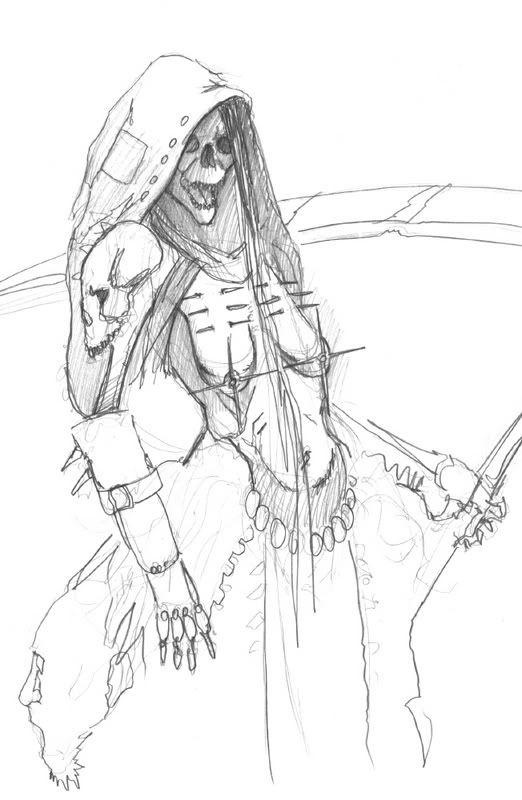 A little more mild halloween spirit. Pumkin skull
And Hell boy cuz why the Hell not. This is my dam sketch book so I decide what goes in it >_0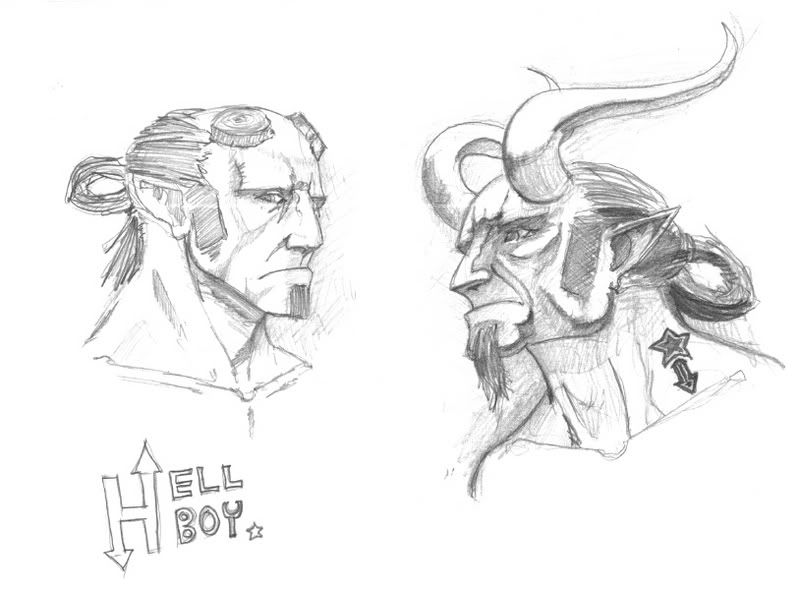 Yeah as Halloween Draws nearer Ill be Drawing sum creepy stuff. Mabey anouther post before halloween.... mabey.
Talk to you later.